After an increase in TV Shows Schedule, the urge for an automated newsroom solution arised.
Quiero TV is a private TV station based in Guadalajara, Jalisco and operated by Quiero Media S.A. The broadcaster has the second largest audience in the state and its main focus is on sports, entertainment and news.
Private television broadcaster
ARION NRCS, TPNEWS Teleprompter and NEOEXPRESS Playout
The challenge  was to enable full integration between MAM (Media Asset Management) and Arion NRCS (Newsroom Computer System)  with the aim of creating an agile, automated, organized and collaborative workflow ecosystem that promoted clear communication between teams.
Important Facts
→Media ingest throughout Flow Ingest from Editshare®;
→ Media storage and management is made throughout Flow Automation from Editshare®.
NRCS
Arion Journalism System supports cooperative work, holds integration between software and branches, access via web and enables news verification through RSS feeds, facebook and twitter channels. Beyond that, it presents real-time rundowns, events' calendar, shared contacts and other functionalities, ensuring maximum quality from the news gathering to exhibition.
Teleprompter System
Integrates with Arion Journalism System via MOS protocol. Enables customized settings for Teleprompter reading according to the preferences and read rate of each presenter and ensures an accurate time countage according to the duration of each program. The system also synchronizes what will be shown on TP with the newsroom system and allows teleprompter's text edition directly on the rundown. The offline mode lets users add, remove, edit and sort the pages directly in the Teleprompter System.
Exhibition
The NeoExpress playout system allows integration with the Media Management and newsroom system (Arion) through the MOS protocol and/or WebService. All playlist orchestration and automation is controlled by NRCS Arion, where the journalist has access to all media content for viewing and is able to assemble the playlist directly from his rundown. It also automates all the ordering, approval, insertion and removal of videos from the playlist directly from the NRCS system, allowing the chief editor to control the entire display grid.
Post project Situation
Total control over teams schedule;

Collaborative workflow, ensuring transparency among teams;

Automation of manual tasks, enabling a safer workflow; 

Supervision and control over teams' productivity;

Integration between Arion, Flow's storage files and display control, immediately reflecting possible changes on exhibitor playout's playlist; 

Arion as Newsroom System, fully integrated with MAM, orchestrating the environment.
The source of the news
this one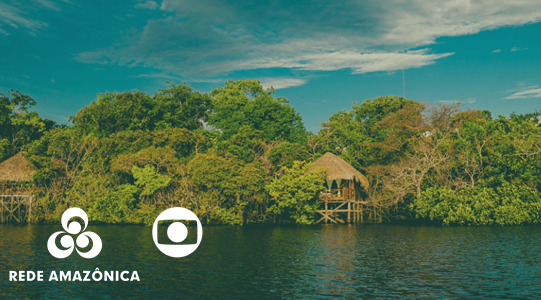 A project that integrated five central markets
Unification of the group's newsroom system
Broadcast solutions for the largest radio station in Brazil​