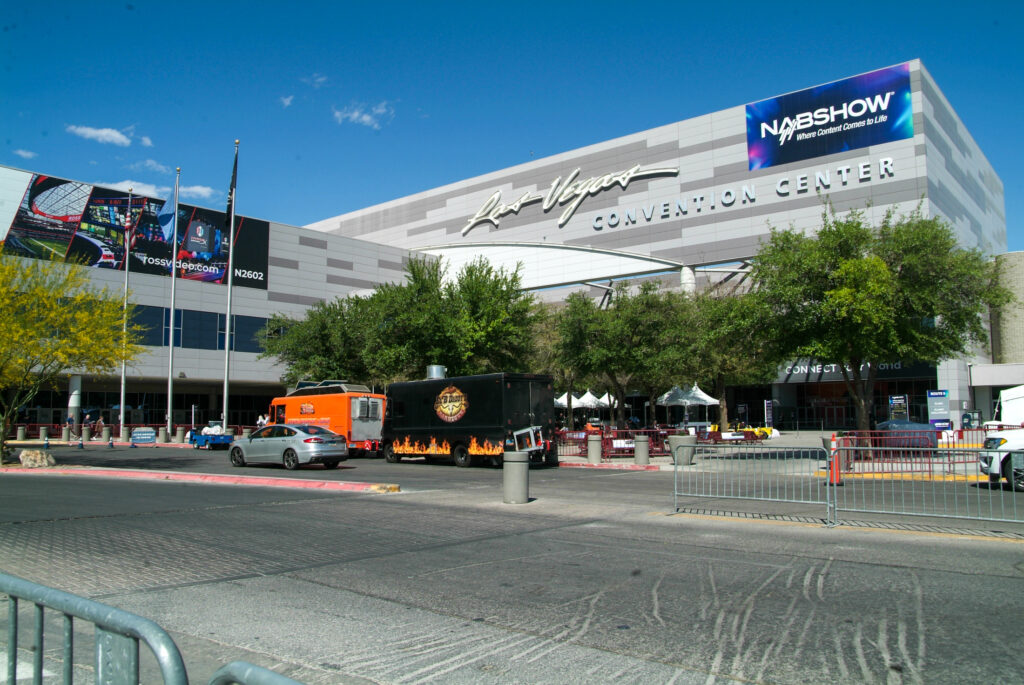 Expanding international markets was the company's focus during NAB, the largest fair in the broadcast segment in the world wide 
After a two-year hiatus, due to the pandemic, NAB Show brought back the enthusiasm to the Broadcast segment and professionals in the areas of media, entertainment and technology. The fair took place in Las Vegas, from April 25th to 27th, bringing disruptive solutions for those looking forward to elevate the audiovisual experience for their audiences. 
This year, C-Level executives from broadcasting companies throughout the world were the largest part of the audience. A selected audience, with decision-making power, that were looking for solutions to dammed demands since 2019. All this culminated in an ideal scenario for the consolidation and expansion of partnerships at the business and product level. 
SNEWS took part at the fair with three stands: Two focused on expanding international markets and one in the Brazilian Pavilion, aimed at contacts and partnerships with the national market. 
Through this participation in the NAB Show, SNEWS gains even more strength at an international level, consolidating partnerships through a radar full of projects around the world.
– Rodrigo Brasiel, CEO at SNEWS Broadcast Solutions.
Highlights
For those looking for customizable solutions to ensure agility and efficiency in news production, the Anews Arion journalism system and the Neoexpress Playout exhibitor stood out. Arion is an automation solution with holistic overview of the journalism system, providing full integration into a newsroom's workflow, orchestrating software, staff and branches. Playout Neoexpress, on the other hand, guarantees feasibility in multimedia management, allowing complete systematization of media and content in different formats and resolutions. 
Cloud Based
Presenting itself as a strong market trend, solutions via IP and remote contribution, via cloud, are also increasingly present in the Broadcast and Newsroom segments. Currently, Anews Arion is already available via cloud. And, running abreast the trends, SNEWS continues to innovate, designing and developing its automation solutions now in the SaaS model – Software as a Service.

Learn more about automation solutions for journalism on our website: https://snews.tv/home/